Over three days I have been able to get the following pictures.
A nesting pair of eagles have three eaglets in the nest.  (They're in the lower right corner.)
An eaglet testing it wings in the middle of the nest.  Risk free.
Adult having fed the chicks, waiting for resupply.
Duck!  Here comes more food.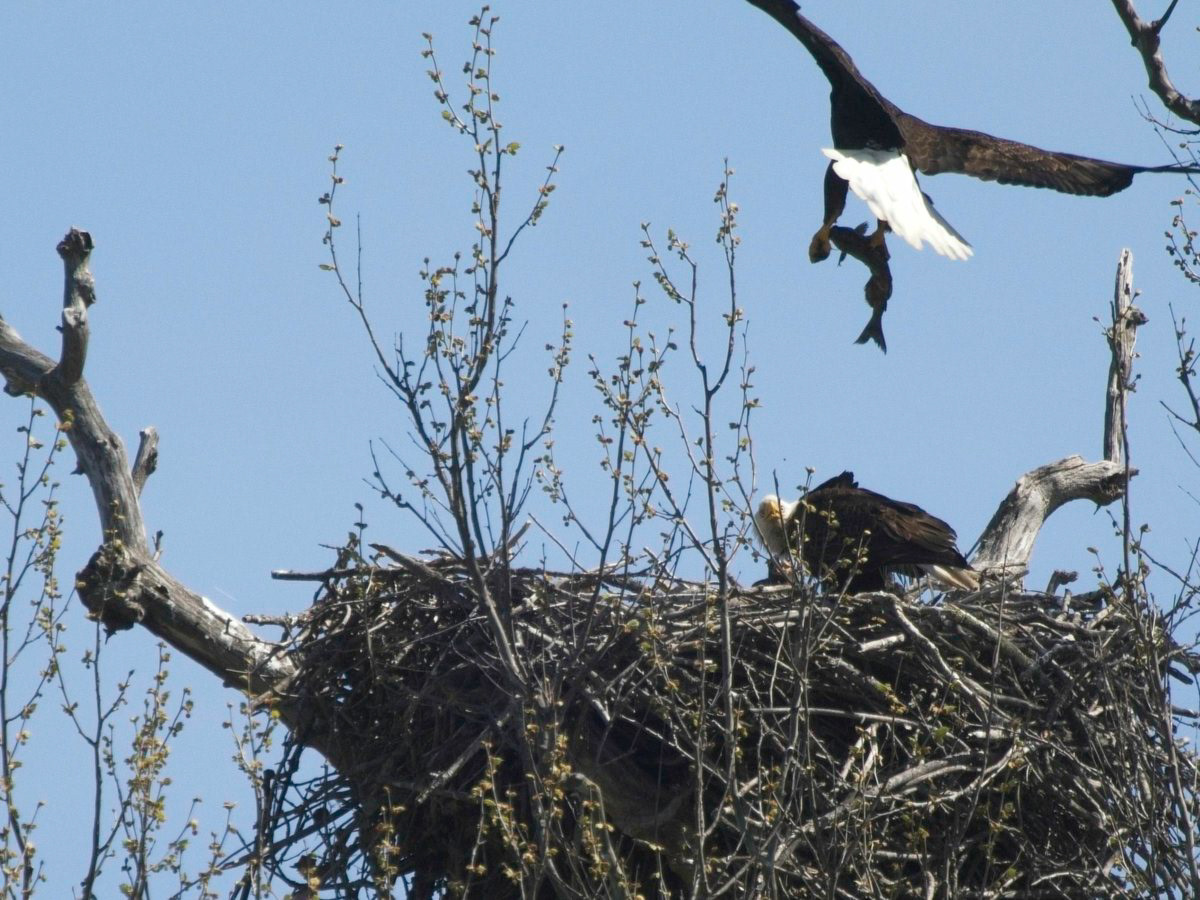 It's your turn to go fishing.
Look, I can have my face and tail pointing in the same direction.